SWISS PREMIUM
BALANCED FOCUSED SKINCARE
WOMEN
➕
MEN
➕
UNISEX
SWISS MADE
➕
ADVANCED / ANTI-AGING
➕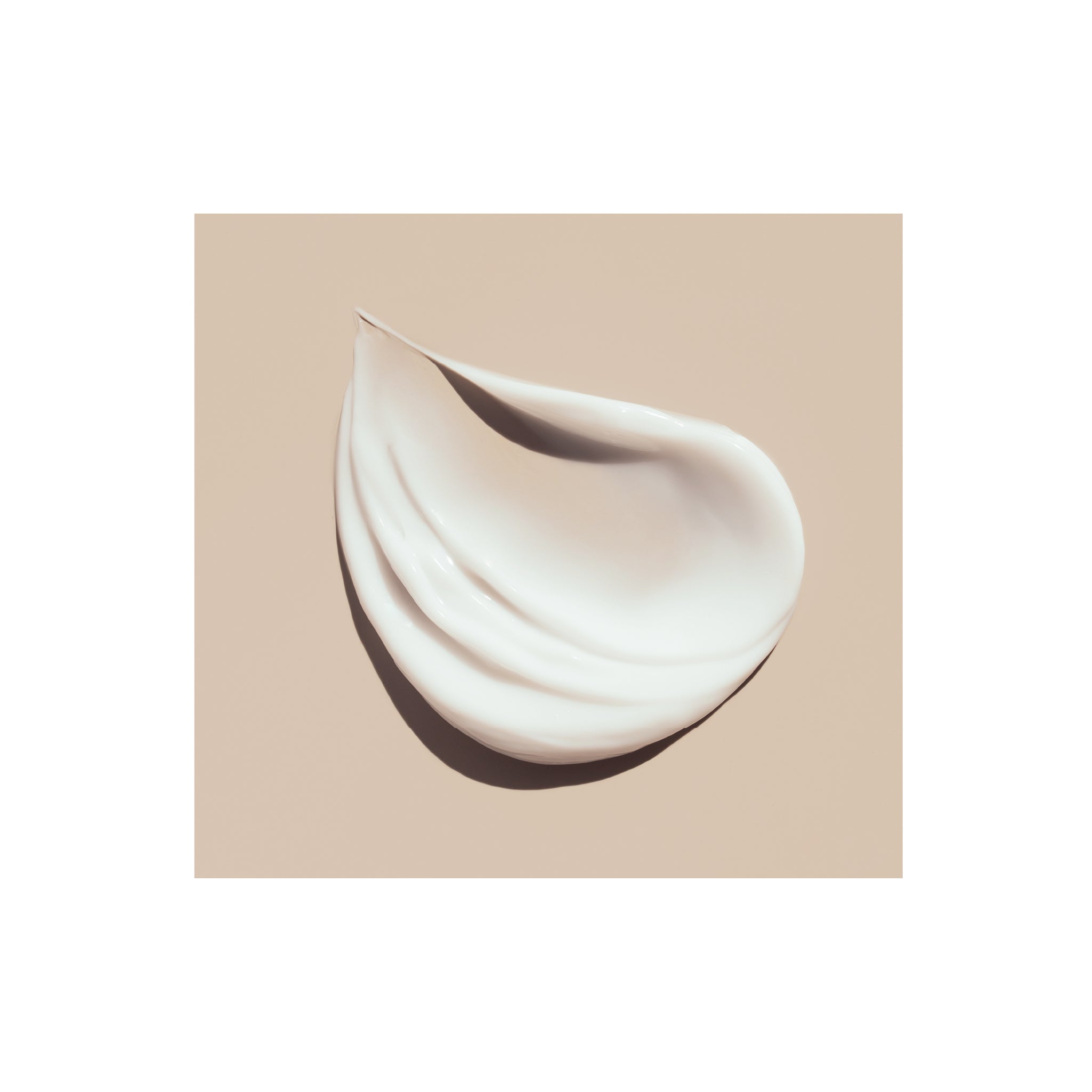 SWISS QUALITY 🇨🇭 SWISS TEXTURE
PRECISION • SAFETY • EFFICACY
WOWCREAM Switzerland is SWISS-made, the highest standards of quality and safety in the cosmetic industry. Easily recognized symbol from SWISS watches.
Trusted Skincare

SWISS 🇨🇭 Luxury
PROTECT YOUR SKIN
Quality is not a necessity, but an choice to indulge your skin with the finest and most effective ingredients, crafted with SWISS care & perfection.
PURCHASE NOW
SWISS🇨🇭ULTIMATE
TRAVEL CARE
DETAILED REVIEWS...
MERCI BEAUCOUP
THANK YOU
★★★★★
Deborah  Age:(65-70)  (5 out of 5)
Wow, indeed! I've been using WOW Cream for about 3 months now and I couldn't be happier with the results. I'm turning 70 soon and for many years I've been concerned with dark puffiness around my eyes and a generally uneven skin texture.
Within just a few weeks, I began to notice that Wow Cream evened out my skin tone and reduced the darkness around my eyes.
Plus, I love the scent!
Deborah  Age:(65-70), USA
★★★★★
Jennifer  Age:(55-60)  (5 out of 5)
This is the best cream I have ever used, and I am not one to skimp on skin care products.
I am dealing with typical issues of mature skin - such as lines, sagging skin and eye area fat loss. What I have noticed with this cream is an overall improvement in firmness, plumpness, skin tone and brightening.
But honestly this cream has been so good for me that I will definitely be able to reduce the number of products that I have.
Personally, I also like the scent and do not find it too strong. It is definitely very expensive, but a little goes a long way and because it addresses so many concerns for me, I can see how it reduces other skin product expenses. This cream is totally a hit for me.
★★★★
Stacy  Age:(65-70)  (4 out of 5)
Due to my age and concerns I'm sure it will take a longer period of consistent use to realize full results.
What I can say is that after using it consistently as directed for over 30 days my skin is firmer, particularly in the throat area, feels smoother, is less ruddy and two round red areas on each of my lower cheeks that continuously peeled no matter what I tried in the past are gone.
And, I have given this product my best endorsement by purchasing another bottle.
★★★★★
Claudia(5 out of 5)
Putting this cream on my face is a refreshing treat, the cream is lightweight, non-greasy, has faint scents of cucumber, and smells clean. The texture is also lightweight. The pump applicator is easy to use, I put the cream in my palms and distribute with fingers onto the neck, around eyes, forehead, nose, and cheeks, and chin. The cream glides on smoothly, it is not sticky or goopy, nor gunky. Combination skin that is mainly sensitive, is now glowing and receiving many compliments.
Claudia , USA (5 out of 5)
★★★★★
Alex VF, LONDON
I am a busy exec, I travel all over. They are kind enough to DHL to me wherever I am in the world. I am on my 9th bottle, and I am not stopping.
My skin looks so much better, I am starting to also use on my hands. Fearful during presentations, my hands give me age away.
High 5 Stars!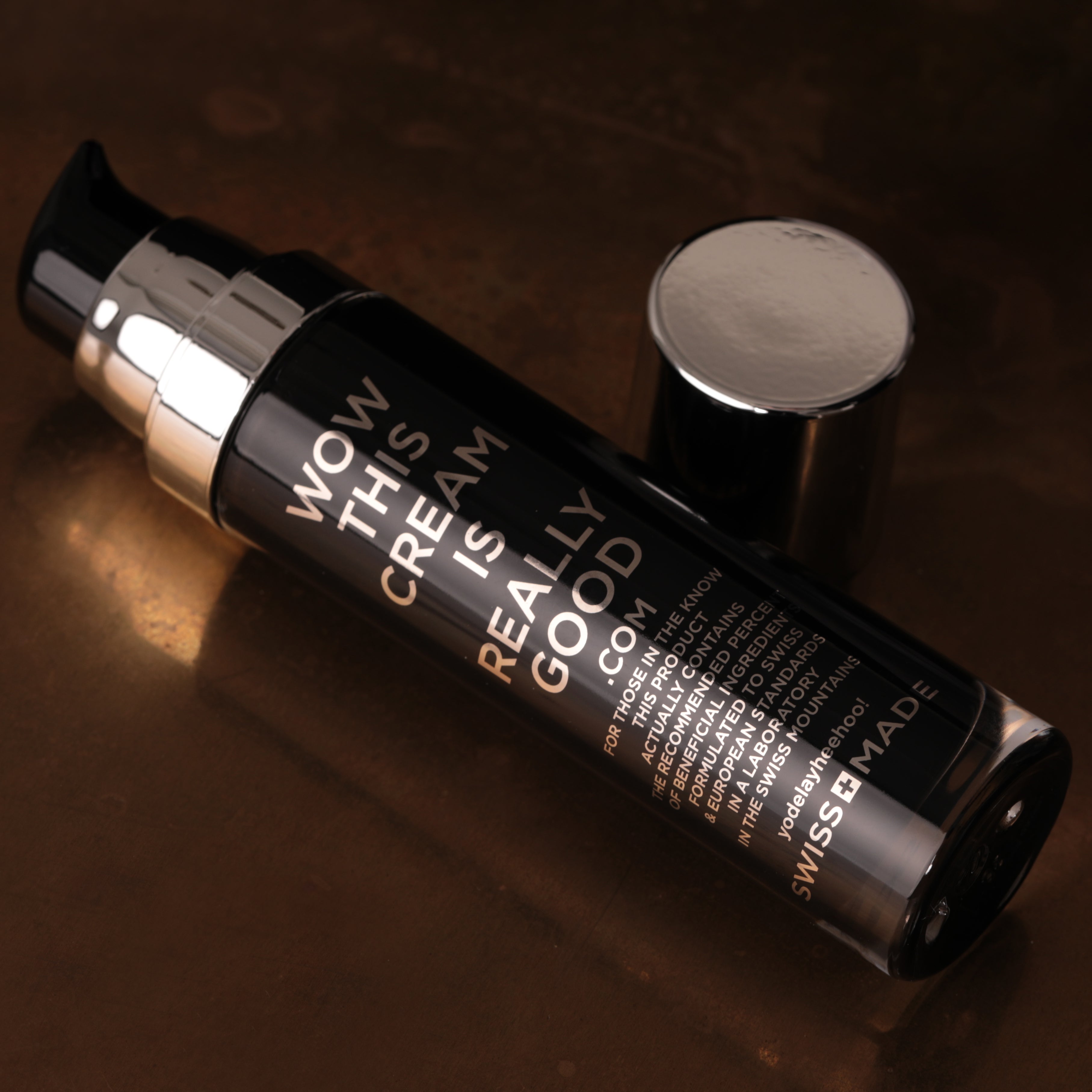 SWISS 🇨🇭 BEST IN CLASS
POWERFUL ANTI-AGING BOOSTER
"The pinnacle of a balanced anti-ageing cream"
-Marta Whorle, Truth in Aging, Beauty Expert
SWISS 🇨🇭 QUALITY
SWISS SAVOIR-FAIRE
PRECISION • SAFETY • EFFICACY
WOWCREAM Switzerland is SWISS-made, the highest standards of quality and safety in the cosmetic industry.
SWISS 🇨🇭 MADE the recognized symbol from SWISS watches
TRUSTED SKINCARE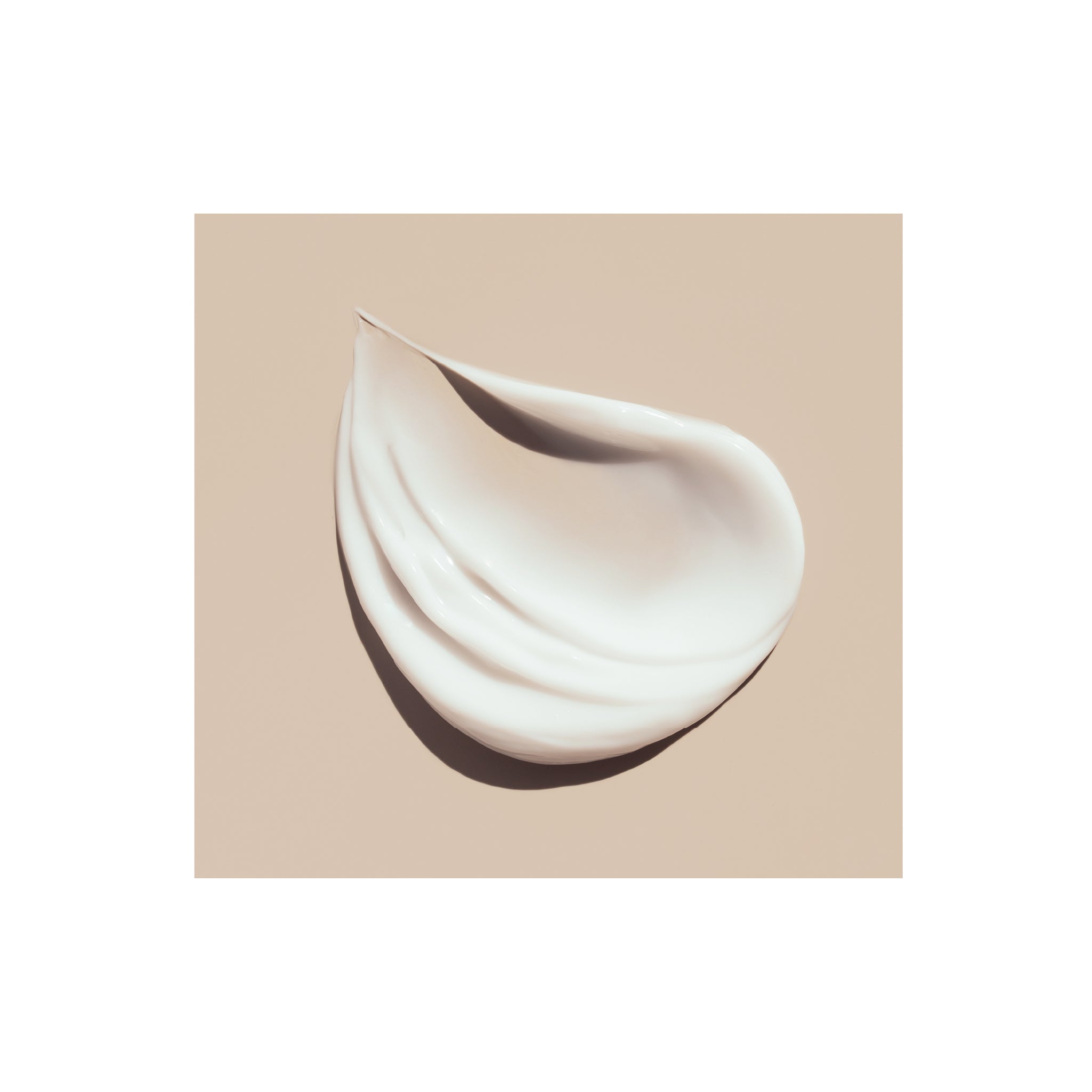 ---
SWISS🇨🇭
SKINCARE
ultimate unisex anti-aging daily moisturizer : POWERFUL BOOSTER
Enriched with 16 of the finest SWISS, European & Japanese bio-actives & botanicals, proven collagen-boosting peptides & natural brightening botanicals, balanced with Japanese hydrating natural oils and rejuvenating amino acids. 

Unveil your beautiful skin
Devoted twice daily application reveals your youthful appearance

Brighter complexion, softer skin & appearance of fewer wrinkles
Argireline® , Niacinamide, EYESERYL®, CM-GLUCAN®, Matrixyl 3000® , LONGEVICELL® , SulforaWhite® , AMIHOPE®
Japanese Sugarcane Squalane, Lepidium Sativum Sprout Extract, Myrtus Communis Leaf Extract, Cucumis Sativus Fruit Extract, Camellia Sinensis Leaf Extract
TRANSFORMATIVE RESULTS
SAVOIR-FAIRE SUISSE
BALANCED PROVEN EFFECTIVE
🇨🇭 SWISS , JAPANESE, EUROPEAN
WOWCREAM is a global affair. We source our ingredients from the best, and often the most expensive laboratories around the world
Proven ingredients & uncompromised quality This is luxury.
🇨🇭 COLLAGEN BOOSTING
We lose about 1% of our collagen per year starting in our 20's. Collagen content is directly related to the signs of skin aging.
We only use tested proven (high) concentrations of peptides
🇨🇭 UNISEX ⚥
We formulate for everyone: all genders, colors, skin types. Made for daughters to mothers to brothers to sisters to fathers to sons.
Everyone deserves quality skincare
🇨🇭 SWISS BRIGHTENING
Glowing skin takes time. Consistency is key. Niacinamide & Swiss botanical Sulforawhite® inhibit & erase hyperpigmentation by targeting reaction steps in the melanin cascade.
You are on your way to glowing skin!
WE WANT TO THANK ALL OF OUR GLOBAL CUSTOMERS
MERCI ★ BEAUCOUP
THOUSANDS OF YOU
★★★★
Got it from my mom, my teenage skin cleared up, so now my boyfriend's mom also uses it. Little goes a long way. Little expensive, so 4 stars
★★★★★
busy hedge fund guy here--no time
Efficacy is paramount.
Great product!
★★★★★
as a dermatologist, my mother is particular about her skincare, she explained to me the benefits peptides and a balanced product -- glad she recommended ! thx mom!
★★★★★
...was able able to replace a few products. Now I wash my face use WOWCREAM, and serum after
★★★★★
Game changer for my 55 y/o skin!
UNISEX
➕
DAY & NIGHT
➕
BALANCED SKINCARE
➕
SWISS MADE
➕
ADVANCED / ANTI-AGING ➕
SWISS MADE : HIGHEST QUALITY