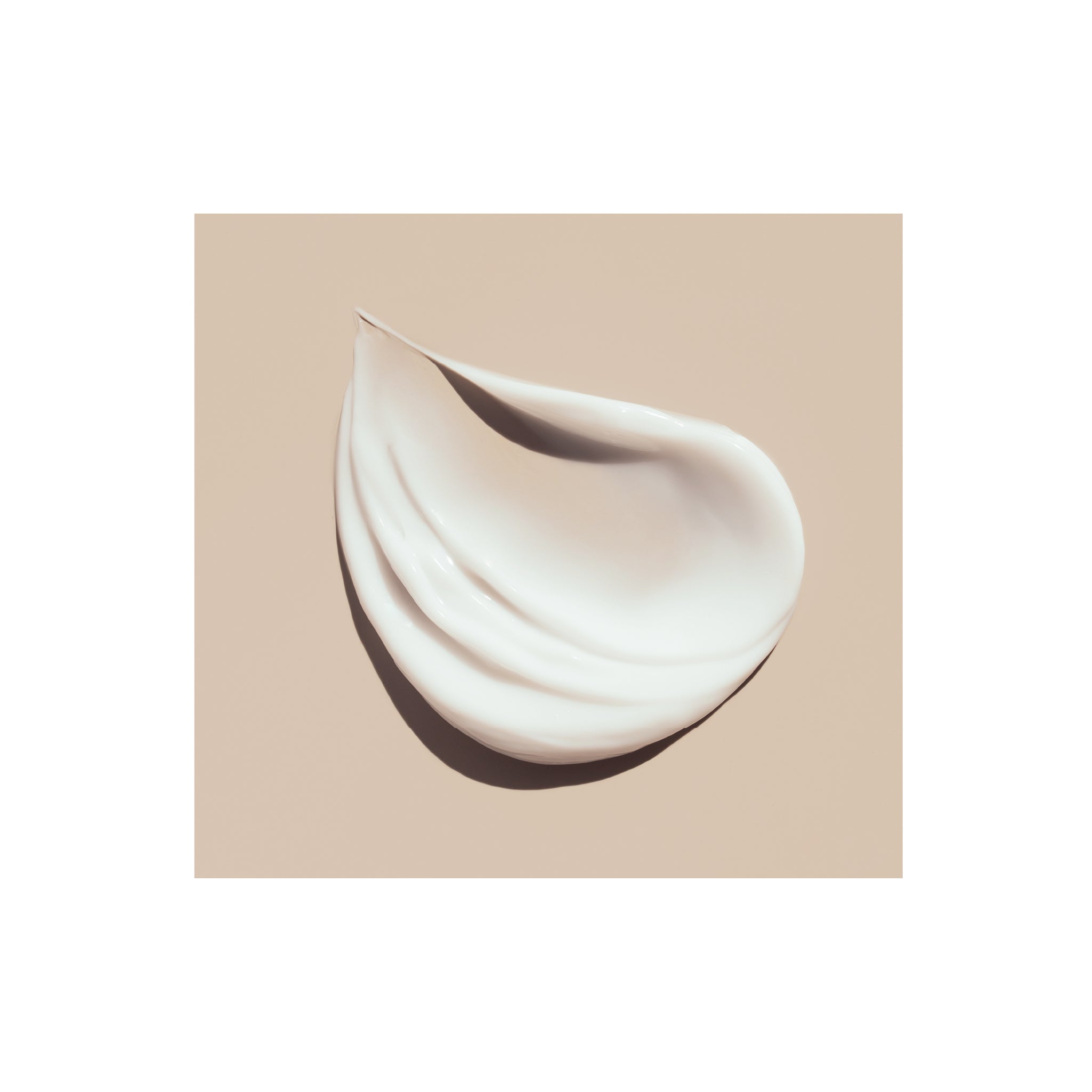 WOW CREAM :
Unisex anti-aging moisturizer made in Switzerland with natural ingredients and science. Boosts collagen, brightens skin, and reduces appearance of wrinkles. All skin types, use day and night. Safe, Effective, and cruelty-free.
SWISS🇨🇭

SKINCARE

ultimate unisex anti-aging daily moisturizer : POWERFUL BOOSTER

Enriched with 16 of the finest SWISS, European & Japanese bio-actives & botanicals, proven collagen-boosting peptides & natural brightening botanicals, balanced with Japanese hydrating natural oils and rejuvenating amino acids. 

Unveil your beautiful skin

Devoted twice daily application reveals your youthful appearance


Brighter complexion, softer skin & appearance of fewer wrinkles
No Parabens, Sulfates, Alcohol, Colors or Dyes
No Animal Testing (NEVER! we love animals)
---
---
---
Active Ingredients

Cell-communicating ingredients:

Powerful  Unique Blend of Peptides Palmitoyl Tripeptide-1, Palmitoyl Tetrapeptide-7, Acetyl Hexapeptide-8, Acetyl Tetrapeptide-5 

Swiss Botanical Brightening:

Swiss Sulforawhite (Natural SWISS Botanical)

Skin-identical ingredient:

Japanese Hydration: Pure Diglycerin (Skin Deep Delivery), (Natural Sugarcane) Squalane, Glycerin, Sodium Hyaluronate

Soothing & Clarifying:

Natural Botanicals: Camellia Sinensis Leaf Extract (dual purpose), Cucumis Sativus Fruit Extract

Antioxidant:

Potent: Camellia Sinensis Leaf Extract (Natural Green Tea), Tocopheryl Acetate (Pure Vitamin E)
WOWCREAM delivers amazing results for your skin

Use WOWCREAM in different ways depending on your preference and budget:

🇨🇭 NORMAL USE
Apply WOWCREAM on face, neck and around eye area twice a day, morning & night.

🇨🇭 PAMPER
Use WOWCREAM on chest and body for extra hydration and protection. This is a great option if you want to pamper yourself and treat your whole skin.

🇨🇭 FOCUSED
Use WOWCREAM only around eye area to target the signs of aging and fatigue. This is a good option if you want to focus on the most delicate and expressive part of your face such as your eye area.


🇨🇭 SAVE
You may also use half a pump of WOWCREAM twice a day, and then apply other products on top of it. This is a smart way to save some money and still enjoy the power of WOWCREAM.

EVERYDAY , TWICE A DAY for best results
🇨🇭 INGREDIENT TRANSPARENCY

YOUR SKIN

The skin is composed of three distinct layers:

Epidermis
Dermis
Hypodermis (or subcutaneous)

The top layer, the epidermis, makes up only a small part of the skin. The Dermis is where collagen and elastin are produced and stored. The hypodermis contains the fatty cells, connective tissue, larger nerves and blood vessels, and macrophages, cells which are part of the immune system and help keep your body free of intruders.

FUNCTION OF THE EPIDERMIS

The epidermis has three major functions:

protecting the body from the environment, particularly the sun
preventing excessive water loss from the body
protecting the body from infection.

Preventing Excessive Water Loss and adequate level of moisture is essential for skin to remain in good condition. Skin moisture is greatly affected by external factors like UV radiation and humidity. Moisture is constantly lost from the skin (Transepidermal Water Loss). It is important to "nourish" your skin by replacing lost moisture via moisturisation with hydrating emollients and oils and preventing water loss with ingredients like hyaluronic acid, that create a Transepidermal Water Loss barrier.

BIO-ACTIVE?

NATURE-INSPIRED SCIENCE

100% natural, organic ingredients are popular and exciting-- we know this. Plants and flowers can produce powerful compounds: some of these beneficial and some not. We use bio-active ingredients that take the term "natural" to a higher level by scientifically isolating the desirable compounds: peptides, amino-acids, liposomes etc... Bio-active means a laboratory extracted and isolated the good compounds from nature.

PLAYTIME?

TEXTURE IS IMPORTANT

To create a cream that will rapidly penetrate the skin requires a blend of sophisticated ingredients, not water. This is why many of the creams you encounter in the drug store require ample "playtime" meaning, they are not easily absorbed by the skin. In general, formulating a cream to rapidly penetrate the epidermis requires a well formulated product, it's why luxury creams feel luxurious. Water-based products sit on top of the skin leaving your skin feeling more dry than before once the water evaporates. Water-based moisturizers that are popular on the market may be good delivery agents for a few selected ingredients, sadly they rarely contain ingredients to help moisturize the skin throughout the day.

BRAND NAME INGREDIENTS, NOT BRAND NAME PRODUCT

WOW CREAM is a generic name for a reason, we want our ingredients research, testing and results to speak for themselves-- not a whimsical brand name. It's why we put the ingredients names on the box. We want you to be able to make an informed decision about your ingredients and the laboratories who make them. Skincare products shouldn't be market as magic-- they should be science based with long term care in skin care mind.

 

 

Ingredients
Description
Acetyl Hexapeptide-8
Commercially known as Argireline®, Acetyl Hexapeptide-8 is a synthetic peptide made from a protein found in Botox. It's designed to reduce wrinkles around the mouth and eyes, and on the forehead and cheeks among other areas. It works in a similar fashion to Botox; however, Acetyl Hexapeptide-8 does not need to be injected, which makes it a far more versatile and safer product.
Acetyl Tetrapeptide-5
Acetyl tetrapeptisde-5 is a known

commercially

as EYESERYL® humectant, 

hygroscopic

moisturizer which helps reduce eye puffiness, improve skin elasticity as well as overall smoothness by attracting water from deep within in the skin to the outermost layer of the skin.
Aqua (Swiss Glacier Water)
Water is collected from the Swiss Titlus Glacier above Lucerne, Switzerland. Swiss water is pH balanced and trace mineral rich. Reverse Osmosis Filtration Systems carefully remove impurities leaving the trace minerals.
Beta-glucan
CM-GLUCAN® is derived from natural yeasts. It has some antioxidant properties and is a skin-soothing agent. Beta-glucan is considered an excellent ingredient for improving the look of redness and other signs of sensitive skin. Numerous clinical studies have demonstrated the benefits of CM-Glucan Granulate on either very extremely sensitive skin or skin that is exposed to extreme stress, e.g. following esthetic procedures.
Butylene Glycol
Butylene Glycol is non-toxic. It is used as a humectant skin conditioning agent. Additionally it helps stabilize the product.
C12-13 Alkyl Lactate
Primarily used as an emollient and solvent. Its emolliency helps give many lotions their desired creamy texture and thickness. As a moisturizer, it provides a non-oily lubrication that reduces the greasiness and tackiness of other ingredients, such as petroleum. In fact, it's often used as a substitute for mineral oil because of its excellent moisturizing capabilities.
Camellia Sinensis Leaf Extract
Also known as Green Tea Extract it is proven to be a great antioxidant and anti-inflammatory, and antimicrobial. Camellia Sinensis Leaf Extract will help your skin remove free radicals.
Caprylyl Glycol
A humectant and skin conditioning agent also acts as antimicrobial.
Carbomer
Carbomers are often used to control the consistency and flow of cosmetics and personal care products.
Citric Acid
Citric acid is an alpha hydroxy acid used to promote skin peeling and cell rejuvenation.
Cucumis Sativus Fruit Extract
The extract of the Cucumis Sativus Fruit has anti-inflammatory qualities. Cucumis Sativus Fruit Extract can repair dry and damaged skin, and giving it a softer and smoother appearance.
Diglycerin: Japanese
Diglycerin is a highly pure polyol with four hydroxyl groups produced through glycerin reaction, distillation, and refinement. Diglycerin is widely used as a moisturizer in cosmetics.
Dimethicone
Dimethicone helps improve texture in skincare, helping products to glide across the skin. It also helps to fill in pores or fine lines. It also acts as a barrier over skin since the molecules are large, making it perfect for harsh weather conditions.
Dimethicone / Vinyl Dimethicone Crosspolymer
Prevents water loss by forming a hydrating barrier on the skin. Like most silicones, this ingredient has a unique fluidity that makes it easily spreadable. When applied to the skin, its known for creating a subtle gloss that feels smooth and silky to touch. It also acts a mild water repellent by forming a protective barrier on the skin, and can fill in fine lines/wrinkles on the face, giving it a temporary "plump" look.
Disodium EDTA
Clinical tests have shown that standard concentrations of the ingredient do not irritate, sensitize or penetrate the skin. Though clinical data indicates that disodium EDTA is not well absorbed by the skin, it has been shown to enhance the dermal penetration of other ingredients contained in a product.
Ethylhexylglycerin
Preservative and stabilizer.
Glycerin
Vegetable Glycerin attracts moisture onto your skin. Glycerin is an emollient, making skin not only moist, but soft and supple to the touch. Vegetable Glycerin is an all natural liquid generally extracted from plant oils, such as soy and coconut oil.
Glyceryl Caprylate
Glyceryl caprylate serves as an emulsifier but also has emollient properties which can offer skin conditioning properties.
Glyceryl Stearate
Glyceryl Stearate derived from vegetable oil. Glyceryl Stearate is produced by the human body. Like Squalane it easily penetrates the skin's surface and helps prevent moisture loss by forming a barrier on the skin's surface.
Glycyrrhetinic Acid
One of the components of licorice root extract that's believed to give this plant its ability to help calm skin and minimize signs of sensitization. This component of licorice root also functions as an antioxidant and may play a role in brightening (different from whitening) and improving the look of an uneven skin tone.
Lauroyl Lysine
AMIHOPE® LL is an amino-acid derivative made from L-Lysine and fatty acids. As a small molecular organic material based on fatty acid, it imparts a soft and silky feel to the skin as well as excellent emolliency. The particles have flat and hexagonal shape, resulting in excellent adherence to skin which provides long wearing properties. Excellent base for makeup.
Lecithin
Lecithin also works well as a thickener, stabilizer, and preservative it also helps fight dry and damaged skin, working effectively as a moisturizer.
Lepidium Sativum Sprout Extract
SulforaWhite® is a liposomal preparation of Swiss garden cress sprouts that is rich in sulforaphane, a powerful antioxidant phytonutrient. SulforaWhite reduces the effects of daytime stressors and helps to prevent the formation of melanin for a brighter, more luminous skin complexion.
Methyl Methacrylate Crosspolymer
Methyl Methacrylate Crosspolymer is a film former and viscosity increasing agent. In our formula it works in combination with other ingredients to help absorb excess sebum, reducing t-zone shine.
Myrtus Communis Leaf Extract
LONGEVICELL® is an oligosaccharide purified fraction obtained from myrtle. This active ingredient favors the expression of markers specifically involved in cellular longevity, regulates signalling pathways and limits the phenomenon of glycation. LONGEVICELL® reduces therefore skin aging signs and is recommended for face care products to maintain skin youth.
Niacinamide
Niacinamide or Vitamin PP is a version of vitamin B3, which can brighten the complexion, erase wrinkles, reduce water loss through the skin, improve elasticity, and fight inflammation.
Palmitoyl Tetrapeptide-7
Key peptide in Matrixyl 3000® This tetrapeptide helps boost the growth of the connective tissues and encourages the natural production of collagen in the skin.
Palmitoyl Tripeptide-1
Key peptide in Matrixyl 3000® Palmitoyl tripeptide-1 is a synthetic fatty acid-linked peptide that can help repair visible skin damage and strengthen skin's underlying supportive elements.
Parfum / Fragrance
Our Fragrance is made by a Swiss Essential Oil company near Zurich. The fragrance is a blend of Ginger, Cumin, Spruce, Sage, Coriander, Juniper Berry, Olibanum-(Frankincense), Cedarwood, Cardamom, Guajakwood-(Palo Santo Tree), Lime, Black Pepper, Balsam Resin giving a floral vanilla background, Bergamot and Nutmeg.
Peg-100 Stearate
PEG-100 Stearate is made by combining natural oils with Stearic Acid to form a water-soluble ester, in our formula it acts as an emollient, emulsifier and moisturizer.
Pentylene Glycol
Pentylene glycol is a synthetic, low molecular weight solvent and skin-conditioning agent. We use Pentylene Glycol for its moisture-binding and antimicrobial properties.
Phenoxyethanol
Phenoxyethanol is a preservative as an alternative to parabens. Less than 1%.
Polysorbate 20
Polysorbate 20 is used as a surfactant and emulsifier.
Potassium Sorbate
Potassium sorbate is a preservative. It is an odorless and tasteless salt synthetically produced from sorbic acid and potassium hydroxide.
Propanediol
Propanediol is a natural, skin-friendly preservative-boosting humectant. It is made from renewable corn sugar fermentation and is environmentally sustainable as it is naturally-derived.
Propylene Glycol
Propylene glycol is a humectant (hydrating) and delivery ingredient used in cosmetics. It helps active ingredients penetrate skin.
Sodium Benzoate
Sodium Benzoate is a preservative.
Sodium Carboxymethyl
Sodium Carboxymethyl is used for its properties that allow it to soothe irritated skin, support the skin's own antioxidant activity, protect the skin from environmental damage, and help the skin to retain moisture.
Sodium Hyaluronate
Hyaluronic acid is well known for its skin benefits, especially alleviating dry skin, reducing the appearance of fine lines and wrinkles and speeding up wound healing. Our low molecular weight Hyaluronic acid helps the molecules penetrate deeper into the skin.
Sodium Polyacrylate
Sodium polyacrylate is primarily used as a thickening agent because of its unique ability to absorb and hold onto water molecules.
Squalane
The human body produces its own version (known as squalene), but the amount made and retained in the skin decreases over time. It peaks in our teens and then starts to decline in our 20's, leaving skin rough, dry and vulnerable. Our Squalane is from Sugarcane, and made in partnership with a Japanese pharmaceutical ingredient laboratory. It is the most pure available. Squalane instantly hydrates and smoothes skin by locking in essential moisture. Squalane is biology's best moisturizer—as it is the oil that most closely resembles the Squalane we naturally produce.
Stearyl Alcohol
Not to be confused with bad alcohols, such as denatured alcohol. Stearyl Alcohol is a fatty alcohol. In our formula it is used as an emollient. Non-irritating and beneficial for dry skin.
Stearyl Caprylate
It creates a soft, pleasant, smooth skin feel, has high levels of refatting potential, also demonstrates strong water repellent properties and forms a hydrophobic film that protects the skin from drying out.
Stearyl Heptanoate
Stearyl Heptanoate is the ester of stearyl alcohol and heptanoic acid, it is vegetable based and used in our formula as emollient to soften and soothe the skin.
Tocopheryl Acetate
Also known as Vitamin E, it is a natural skin-conditioning agent and antioxidant.
Xanthan Gum
Xanthan gum helps stabilize the product under a wide range of temperatures and varying environments.
✈ SHIPPING

Guaranteed Delivery

Track your order at each step: tracking notification by email

USA:

3-5 business days by UPS or AMAZON Logistics

International orders:

EMS (FREE): 5-10 business days  (you pay import duty)
DHL (Global Express):  3-5 business days (we pay import duty)
WOW CREAM :
Sale price

руб26.600,00 RUB
Regular price
Choose options